The electric switches market is poised for growth, driven by the widespread adoption of wireless and battery-powered solutions among industries and consumers
NEWARK, Del, Sept. 28, 2023 (GLOBE NEWSWIRE) — The global electric switches market size reached US$ 11.3 billion in 2022. Sales are estimated to total US$ 12.4 billion in 2023. In the forecast period between 2023 and 2033, demand is poised to exhibit an 8.1% CAGR. Revenue is anticipated to cross around US$ 26.8 billion by 2033.
Rising demand for home automation technology will fuel demand for electric switches during the forecast period. Homeowners are increasingly seeking the convenience of controlling lights and appliances remotely or through voice commands using smart switches. These are integrated with automation systems. This convenience factor is driving demand.
Home automation allows for better control of energy usage, which will help control devices remotely. Smart switches can be programmed to turn off lights and devices when not in use, leading to energy savings and cost reductions.
Get a Starting Point to Explore Emerging Opportunities in the Market. Request your Sample Copy Now: https://www.futuremarketinsights.com/reports/sample/rep-gb-17978
Home automation systems often include security features such as motion sensors and timers. Smart switches can be integrated into these systems to enhance home security, making them appealing to safety-conscious consumers.
Automation enables users to customize their lighting and appliance control according to their preferences and routines, which is a strong selling point for smart switches. Demand has steadily risen for switches that seamlessly integrate with popular home automation platforms. It includes Amazon Alexa, Google Home, and Apple Home Kit is high. Manufacturers catering to these compatibility requirements will see increased demand.
Smart switches provide the ability to monitor and control the home remotely. This is particularly appealing to homeowners who travel frequently or have second homes. As the population ages, there's an increasing need for accessible and user-friendly home automation systems. This demographic trend will drive demand in the market throughout the projection period.
Several homeowners are retrofitting their existing homes with automation systems. Retrofit-friendly smart switches that don't require extensive rewiring will have a strong market demand. Growing environmental awareness leads consumers to opt for energy-efficient solutions, and smart switches that contribute to reducing carbon footprints are in high demand.
Competitive innovation pushes prices down as more players enter the smart switch market. This will make these products more accessible to a broad consumer base. Government incentives and regulations promoting home energy efficiency in some regions can influence consumer choices. These factors will further drive the demand for smart switches.
Key Takeaways from the Electric Switches Market Report:
The global electric switches market is estimated to reach US$ 26.8 billion by 2033.
Sales of electric switches are projected to expand at a CAGR of 8.1% over the forecast period.
The United Kingdom is set to expand at 7.2% CAGR from 2023 to 2033 in the electric switches market.
China is projected to reach a valuation of US$ 4.2 billion by 2033.
Based on type, the push button switches segment is estimated to expand at a CAGR of 7.9% from 2023 to 2033.
"Rising demand for smart switches technology will likely boost demand for electric switches during the forecast period. Key manufacturers are creating innovative electric switch products with advanced features, with a special focus on smart-systems compatibility and IoT integration." – opines Sudip Saha, managing director and MD at Future Market Insights (FMI) analyst.
Competitive Landscape – Regional Trends:
The electric switches market presents a dynamic competitive landscape with regional trends influencing market dynamics. Different regions have varying degrees of adoption and preferences when it comes to electric switches. Understanding these regional nuances is crucial for industry players aiming to capitalize on this burgeoning market.
Electric Switches Market Recent Development:
In July 2023, Systems, Inc. (Menlo Micro) announced that the Ideal FabTM, the company's first local manufacturing facility, has been built in Tompkins County, New York.
In August 2023, Fairview Microwave introduced a new line of sophisticated electromechanical relay switches. These innovative switches have the potential to completely alter how RF signals are routed across a variety of market bands, from DC to 43 GHz.
Restraints:
While the electric switches market holds substantial growth potential, challenges such as technological complexities and the need for widespread adoption of smart home systems can pose restraints. Additionally, affordability concerns in certain regions may hinder rapid market expansion.
Request for our Complete Research Methodology: https://www.futuremarketinsights.com/request-report-methodology/rep-gb-17978
Key Players in the Market
Alps Electric Co., Ltd.
API Technologies Company
Datronix Holdings Ltd.
Delta Electronics, Inc.
Eaton Corporation PLC
ELECTRONICON Kondensatoren GmbH
Littelfuse, Inc.
Electric Switches Market Outlook by Category
By Type:
Push Button Switches
Toggle Switches
Push Wheel Switches
Key lock Switches
Rocker Switches
Snap Action Switches
Tactile Switches
Pressure Switches and Other Types
By Region:
North America
Latin America
Western Europe
Eastern Europe
East Asia
South Asia and the Pacific
Middle East and Africa
Buy Report Now! https://www.futuremarketinsights.com/checkout/17978
Author:
Sudip Saha is the managing director and co-founder at Future Market Insights, an award-winning market research and consulting firm. Sudip is committed to shaping the market research industry with credible solutions and constantly makes a buzz in the media with his thought leadership. His vast experience in market research and project management in consumer electronics will likely remain the leading end-use sector cross verticals in APAC, EMEA, and the Americas reflects his growth-oriented approach to clients.
He is a strong believer and proponent of innovation-based solutions, emphasizing customized solutions to meet one client's requirements at a time. His foresightedness and visionary approach recently got him recognized as the 'Global Icon in Business Consulting' at the ET Inspiring Leaders Awards 2022.
Top Reports Related to Technology Market:
Electric Wheelchair Market Size: The global electric wheelchairs market size is estimated to top US$ 8 Billion by the end of 2032. The demand for electric wheelchairs is expected to surpass US$ 4 Billion by 2022, exhibiting growth at a CAGR of 10% during the forecast period 2022 to 2032.
Conversational Commerce Market Share: The global conversational commerce market stood at US$ 5,345.5 million in 2021. The market is expected to reach US$ 26,301.8 million by 2032, growing at a CAGR of 15.6% from 2022 to 2032.
Big Data Security Market Trends: The big data security market is projected to be valued at US$ 20,418.4 million in 2023 and is expected to rise to US$ 72,652.6 million by 2033. The sales of big data security are expected to record a significant CAGR of 13.5% during the forecast period.
Business Cloud VoIP & UC Services Market Demand: The global business cloud VoIP & UC services market is anticipated to secure US$ 18,929.2 million in 2023 and US$ 55,383.1 million by 2033. From 2023 to 2033, the global business cloud VoIP & UC services market is projected to record a CAGR of 11.3%.
Image Sensor Market Forecast: Global image sensor market demand is anticipated to be valued at US$ 21725.8 Million in 2022, forecast to grow at a CAGR of 6.7% to be valued at US$ 41672.3 Million from 2022 to 2032. Growth is attributed to the increasing use of camera-equipped devices.
About Future Market Insights (FMI)
Future Market Insights, Inc. (ESOMAR certified, recipient of the Stevie Award, and a member of the Greater New York Chamber of Commerce) offers profound insights into the driving factors that are boosting demand in the market. FMI stands as the leading global provider of market intelligence, advisory services, consulting, and events for the Packaging, Food and Beverage, Consumer Technology, Healthcare, Industrial, and Chemicals markets. With a vast team of over 5000 analysts worldwide, FMI provides global, regional, and local expertise on diverse domains and industry trends across more than 110 countries.
Contact Us:      
Future Market Insights Inc.
Christiana Corporate, 200 Continental Drive,
Suite 401, Newark, Delaware – 19713, USA
T: +1-845-579-5705
For Sales Enquiries: [email protected]
Website: https://www.futuremarketinsights.com
LinkedIn| Twitter| Blogs | YouTube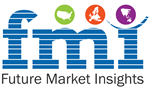 Originally published at https://www.einpresswire.com/article/658360388/electric-switches-market-to-register-us-26-8-billion-by-2033-amid-rising-home-automation-demands-future-market-insights-inc