Europe platelet-rich plasma (PRP), combined with regenerative therapies, gains traction for enhanced outcomes and faster recovery, driving research and expansion.
NEWARK, Del, Oct. 12, 2023 (GLOBE NEWSWIRE) — The demand analysis of Europe platelet rich plasma (PRP) signifies surpassing US$ 57.5 million in 2023 and reaching a valuation of US$ 80.3 million by 2033. Platelet-rich plasma (PRP) in Europe is expected to rise at a CAGR of 3.4% from 2023 to 2033.
Healthcare practitioners are emphasizing patient involvement in treatment decisions and educating them on the advantages and expectations of PRP therapy. To improve the patient experience, clinics offer more flexible scheduling, faster recuperation times, and enhanced post-treatment assistance. This tendency increases patient happiness and loyalty, contributing to the industry's long-term growth.
Request Your Sample Report for more insights into the European platelet plasma (PRP) Market:
PRP is gaining popularity in conjunction with other regenerative therapies or medical procedures. Doctors are increasingly using PRP as an adjuvant therapy to improve the outcomes of techniques such as facelifts and hair transplants or in conjunction with other regenerative therapies such as stem cell therapy. This type of therapy uses the synergistic effects of several treatments to obtain better outcomes and faster recovery times, which appeals to both patients and healthcare professionals.
PRP therapy's full potential is being explored through ongoing European research and clinical studies. Researchers are looking for novel indications, improving treatment methods, and evaluating long-term effects. These initiatives are critical for creating evidence-based procedures and broadening the spectrum of PRP uses, ultimately driving expansion as healthcare practitioners implement discoveries into existing practices.
Competitive Landscape of Europe Platelet Rich Plasma (PRP) Market:
Strategic partnerships are gaining traction, with established corporations collaborating with startups, research institutes, and healthcare facilities to increase product innovation.
Research and development is a top priority, with considerable investments made to improve PRP preparation processes and examine novel medicinal uses.
Key Takeaways from the Europe Platelet Rich Plasma (PRP) Market:
In 2018, the industry size stood at US$ 43.4 million.
The industry size expanded at a 4.6% CAGR from 2018 to 2022.
In 2022, the industry size stood at US$ 54.93 million.
In 2023, the kits segment occupies 78% of Europe's shares for platelet rich plasma (PRP).
In 2023, the knee segment holds 37.0% of Europe's platelet-rich plasma (PRP) shares.
The industry in the United Kingdom will rise at a 2.10% CAGR from 2023 to 2033.
In 2023, Germany occupies 18% of Europe's platelet rich plasma (PRP) shares.
"Technological developments, sustainability, and strategic partnerships are driving a shift in the Europe platelet rich plasma (PRP). PRP treatments are becoming smarter thanks to IoT and AI, while regional players and sustainability initiatives are changing the game. PRP is heading toward a more patient- and environmentally-focused future," says, Sabyasachi Ghosh Associate Vice President at Future Market Insights, Inc.
Access the Complete Report Methodology Now! https://www.futuremarketinsights.com/request-report-methodology/rep-eu-1599
Recent Developments of Europe Platelet Rich Plasma (PRP) Market:
Crown Aesthetics, a division of Crown Laboratories, Inc., in December 2022, rebranded proGen PRP Advantage, now known as ProGen PRP Eclipse. ProGen PRP and Eclipse PRP have been combined into a single best-in-class solution as an example of Crown's unwavering commitment to providing physicians and their patients with market-leading products and technology.
The United Kingdom-based pharmaceutical company Ester Medical announced in May 2022 that it had signed an agreement with Aesthetic Management for the long-term marketing and distribution of Eclipse PRP and Tropocells in the United States.
Key Players in Europe Platelet Rich Plasma (PRP) Market:
Arthrex, Inc.
Stryker Corporation
Johnson and Johnson Ltd.
Zimmer Biomet Holdings Inc.
Terumo Corporation
Glofinn Oy
Medira Ltd.
Regen Lab S.A.
Access Exclusive Data and Premium Insights at Discounts! Buy Now: https://www.futuremarketinsights.com/checkout/1599
Key Segments Analysis of the Europe Platelet Rich Plasma (PRP) Market:
By Product Type:
Instruments
Kits
Kits by Type
Pure Platelet Rich Plasma (P-PRP)
Leukocyte-Rich Platelet Rich Plasma (L-PRP)
Leukocyte-Platelet-Rich Fibrin (L-PRF)
Pure Platelet Rich Fibrin (P-PRF)
Kits by Origin
Autologous Platelet Rich Plasma
Homologous Platelet Rich Plasma
Allogeneic Platelet Rich Plasma
By Application:
Knee
Elbow
Foot and Ankle
Shoulder
CMF
Others
By Country:
United Kingdom
France
Germany
Spain
Italy
Rest of Europe
Author
Sabyasachi Ghosh (Associate Vice President at Future Market Insights, Inc.) holds over 12 years of experience in the Healthcare, Medical Devices, and Pharmaceutical industries. His curious and analytical nature helped him shape his career as a researcher.
Identifying key challenges faced by clients and devising robust, hypothesis-based solutions to empower them with strategic decision-making capabilities come naturally to him. His primary expertise lies in areas such as Market Entry and Expansion Strategy, Feasibility Studies, Competitive Intelligence, and Strategic Transformation.
Holding a degree in Microbiology, Sabyasachi has authored numerous publications and has been cited in journals, including The Journal of mHealth, ITN Online, and Spinal Surgery News
Have a Look at Related Reports Covered in the European platelet plasma (PRP) Market:
Platelet Rich Plasma Market is estimated to secure a valuation of US$ 416.61 billion in 2023. The market is estimated to reach US$ 746.09 billion by 2033, with a CAGR of 6% during the forecast period.
Platelet Function Test Market demand is projected to grow at a CAGR of 6.3% between 2022 and 2032, totaling around US$ 2170.8 Million by 2032.
Cold Plasma Market size is expected to increase to US$ 9380.9 million by 2033 at a CAGR of 14.3%. Cold plasma care portable device has been extensively used across the medicinal, bioengineering, and food processing sectors.
Platelet Concentration Systems Market is a regenerative injection therapy, which stimulate body's natural healing process. Platelet Rich Plasma is a plasma fraction of autologous blood, which has been enriched with platelets by specialized equipment.
Plasma Separation Tubes Market is estimated to be valued at US$ 521.1 million in 2023. It is predicted to experience a consistent growth rate of 6.6% from 2023 to 2033s
About Future Market Insights (FMI)
Future Market Insights, Inc. (ESOMAR certified, recipient of the Stevie Award, and a member of the Greater New York Chamber of Commerce) offers profound insights into the driving factors that are boosting demand in the market. FMI stands as the leading global provider of market intelligence, advisory services, consulting, and events for the Packaging, Food and Beverage, Consumer Technology, Healthcare, Industrial, and Chemicals markets. With a vast team of over 5,000 analysts worldwide, FMI provides global, regional, and local expertise on diverse domains and industry trends across more than 110 countries.
Contact Us:        
Future Market Insights Inc.
Christiana Corporate, 200 Continental Drive,
Suite 401, Newark, Delaware – 19713, USA
T: +1-845-579-5705
For Sales Enquiries: [email protected]
Website: https://www.futuremarketinsights.com
LinkedIn| Twitter| Blogs | YouTube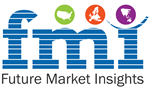 Originally published at https://www.einpresswire.com/article/661348213/europe-platelet-rich-plasma-prp-market-expected-to-exceed-us-80-3-million-by-2033-with-3-4-cagr-future-market-insights-inc