The flavored whiskey market is experiencing a significant surge in demand, attributed to its unique ability to enhance the taste profile of the end product, providing consumers with a distinctively pleasant and refreshing finish. According to the market study, the North American region is poised to dominate this market due to its early penetration and the growing popularity of flavored spirits. Within the market, the honey-flavored segment is expected to take the lead, largely owing to its universally appealing taste. This combination of factors underscores the promising trajectory of the Flavored Whiskey Market in the coming years
NEWARK, Del, Aug. 31, 2023 (GLOBE NEWSWIRE) — According to an industry report, flavored whiskey market is expected to generate US$ 28,080 billion by 2023. Estimates indicate the market is forecast to reach US$ 57,052.3 billion between 2023 and 2033, representing a CAGR of 7.3%.
Packaging that stands out on store shelves and attracts consumers who appreciate design and aesthetics can help whiskey brands improve sales. Consumers are searching for whiskey alternatives that contain fewer calories or have less alcohol than traditional whiskeys. Cocktails based on whiskey, or lighter versions of them, may be preferred by health-conscious customers.
The popularity of flavored whiskeys extends beyond traditional whiskey enthusiasts. The United States whiskey sales are growing at an unprecedented rate, with a quarter of global whiskey sales in the United States. Increasingly, consumer awareness of the environment has led to a greater demand for sustainable and ethically produced spirits. The niche market for eco-friendly distilleries that use locally sourced ingredients and adhere to ethical labor standards may be growing.
Download Sample Copy of the Flavored Whiskey Market Research Summary Now! https://www.futuremarketinsights.com/reports/sample/rep-gb-6086
Dedicated to satisfying the palates of different palates, flavored whiskey offers a unique and diverse taste profile. New consumers may be enticed to try whiskey by the added flavors, while traditional whiskey drinkers may find these offerings refreshing and approachable. Popular flavors include apple, cinnamon, honey, cherry, and vanilla, which have been well-received by consumers.
A successful flavored vodka campaign also contributed to the trend, demonstrating the market's interest in flavored spirits more generally. A wide range of flavored whiskey products have been introduced by whiskey producers and distilleries to meet consumer demands.
As whiskey brands become more prevalent, distilleries are looking for ways to differentiate themselves. Their citrus-infused variants set them apart from the competition and provide a unique selling point. Many industries experience flavor trends, including the spirits industry.
Key Takeaways from the Market Study
The market for flavored whiskey is expected to expand by 7.4% between 2022 and 2032.
In 2032, the market for flavored whiskey is expected to reach US$ 55123 million.
The United States dominated the flavored whiskey market in 2022 with 24% of the market share.
In 2022, China accounted for a 9.8% CAGR, reflecting strong growth over the past few years.
According to estimates, the Japanese market accounted for 2% of the global market in 2022.
Germany contributed 8.7% of the global market for flavored whiskey in 2022.
The United Kingdom is represented 7.3% of flavored whiskey sales by 2022.
Between 2018 and 2022, flavored whiskey accounted for 2.2% of the market.
"Innovative marketing campaigns and attractive packaging are expected to drive demand for flavored whiskey. A variety of unique products can attract consumers' interest and lead to higher sales for flavored whiskey in the market." says an FMI analyst.
Request Methodology to Get a Comprehensive View of the Flavored Whiskey Market! https://www.futuremarketinsights.com/request-report-methodology/rep-gb-6086
Competitive Landscape
Partnerships and collaborations are growing the business of flavored whiskey businesses. To expand their customer base, flavored whiskey market players are investing heavily in research and development, new product development, geographic expansion, and partnerships.
On May 2023, Elvis Whiskey introduced "Midnight Snack," a whiskey flavored with peanut butter, bananas, and bacon. With a perfect balance of sweet, salty, savory, and smoky flavors, this decadent treat is a must-try. A fusion of music and whiskey, this flavored whiskey is reminiscent of Elvis Presley's style.
On July 2023, Hooters applied for approval to label two new flavored whiskies, according to the Alcohol and Tobacco Tax and Trade Bureau (TTB). Hot Honey and Lemon Pepper are two questionable whiskey flavors the company plans to introduce. The new offerings will be available in 750- and 50-milliliter bottles, as indicated by the labels – seemingly inspired by two popular Hooters wing sauces.
Companies Profiled in the flavored whiskey Market
Brown-Forman Corporation
Bacardi Limited
Beam Inc
The Crown Royal Company
The Old Bushmills Distillery Co.
Pernod Ricard SA.
Diageo Plc
Allied Blenders & Distillers Pvt Ltd
Constellation Brands, Inc
La artiniquaise
Know More about What the flavored whiskey Market Report Covers
Future Market Insights offers an unbiased analysis of the global flavored whiskey market, providing historical data for 2018 to 2022 and forecast statistics from 2023 to 2033.
To understand opportunities in the flavored whiskey market, the market is segmented based on type, end-user, flavor type, and distribution channel industry type across six major regions.
Discover the untapped potential of the Flavored Whiskey Market! Unlock valuable information about each segment. Place your order now. https://www.futuremarketinsights.com/checkout/6086
Key Segments Covered in the Flavored Whiskey Industry Survey
By Type:
Bourbon
Scotch
Malted
Blended
Other Types
By End Users:
Retail
HoReCa (Hotel, Restaurant, Catering)
By Flavor Type:
Citrus
Honey
Caramel
Cider
Apple
By Distribution Channel:
Modern Store Formats

Hypermarket/Supermarket
Departmental Stores
Liquor Stores

Traditional Store Formats

Food & Drink Specialty Stores
Independent Liquor Stores
Others

E-commerce
By Region:
North America
Latin America
Western Europe
Eastern Europe
South Asia and Pacific
East Asia
About Food & Beverage at Future Market Insights
The food & beverage team at Future Market Insights offers expert analysis, credible research, and strategic recommendations with the objective to provide authentic insights and accurate results to help clients worldwide. With a repository of over 100+ reports and 1 million+ data points, the team has been analyzing the industry lucidly in 50+ countries for over a decade. The team provides a brief analysis of key trends including competitive landscape, profit margin, and research development efforts.
Nandini Roy Choudhury (Client Partner for Food & Beverages at Future Market Insights, Inc.) has 7+ years of management consulting experience. She advises industry leaders and explores off-the-eye opportunities and challenges. She puts processes and operating models in place to support their business objectives.
She has exceptional analytical skills and often brings thought leadership to the table.
Nandini has vast functional expertise in key niches, including but not limited to, food ingredients, nutrition & health solutions, animal nutrition, marine nutrients. She is also well versed in the pharmaceuticals, biotechnology, retail and chemical sectors where she advises market participants to develop methodologies and strategies that deliver results.
Her core expertise lies in corporate growth strategy, sales and marketing effectiveness, acquisitions and post-merger integration and cost reduction. Nandini has an MBA in Finance from MIT School of Business. She also holds a Bachelor's Degree in Electrical Engineering from Nagpur University, India.
Nandini has authored several publications, and quoted in journals including Beverage Industry, Bloomberg, and Wine Industry Advisor.
Explore FMI's related ongoing Coverage on Food and Beverage Domain
Whiskey Market Size: The whiskey market Value is expected to expand its roots at a steady CAGR of 12% during the forecast period. The market is likely to hold a revenue of US$ 84.3 billion in 2023 while it is anticipated to cross a value of US$ 270.09 billion by 2033.
Vodka Market Share: The estimated size of the global vodka market for 2023 is US$ 39.96 billion, and growth between 2023 and 2033 is predicted to occur at a CAGR of 5.5%. By 2033, the size of the global vodka market is anticipated to be US$ 68.25 billion.
Gin Market Analysis: The gin market is projected to grow at a modest CAGR of 3.5% during the forecast period. The global market value is expected to increase from US$ 23 billion in 2023 to US$ 28.27 billion by 2033.
Spirits Market Value: During the forecast period, the spirits market is anticipated by FMI to expand at a CAGR of nearly 4%. By 2033, the sales of spirits on a global scale are estimated to be worth around US$ 90,288.9 million.
Wine Market Growth: The global wine market is projected to attain a valuation of US$ 2971.13 billion by 2033. Wine producers can expect a CAGR of 5.7% through 2023. The current valuation of the market is US$ 1709.27 billion in 2023.
About Future Market Insights (FMI):
Future Market Insights, Inc. (ESOMAR certified, recipient of the Stevie Award, and a member of the Greater New York Chamber of Commerce) offers profound insights into the driving factors that are boosting demand in the market. FMI stands as the leading global provider of market intelligence, advisory services, consulting, and events for the Packaging, Food and Beverage, Consumer Technology, Healthcare, Industrial, and Chemicals markets. With a vast team of over 5000 analysts worldwide, FMI provides global, regional, and local expertise on diverse domains and industry trends across more than 110 countries.
Contact Us: 
Future Market Insights Inc.
Christiana Corporate, 200 Continental Drive,
Suite 401, Newark, Delaware – 19713, USA
T: +1-845-579-5705
LinkedIn | Twitter | Blogs | YouTube
For Sales Enquiries: [email protected]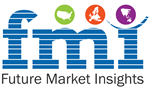 Originally published at https://www.einpresswire.com/article/653060385/flavored-whiskey-market-to-reach-a-valuation-of-us-57-052-3-million-by-2033-due-to-increasing-preference-for-unique-flavored-drinks-among-millennials