The United States is projected to maintain its position as a leading consumer of mining flotation chemicals, with an anticipated 23.1% global market share. This prominence is driven by a substantial surge in the demand for mining products, including minerals, ores, and metals, as essential resources for construction and industrial processes that support urbanization.
NEWARK, Del, Oct. 25, 2023 (GLOBE NEWSWIRE) — The mining flotation chemicals market is forecast to experience a growth of 5% CAGR over the estimated period, as per FMI's analysis. The industry's size is predicted to reach a market value of US$ 11,885.5 million in 2023.
Standard copper ore grade has significantly reduced in the last few years. Mineral ores' grades are reducing owing to aging mineral resources. As various chemicals are required to restore the ideal mineral, the requirement for mining flotation chemicals is expected to increase as ore grades decline.
Chemical firms working in mining flotation are currently focusing on understanding better flotation collector feedback to different mineralogy species. The market has recently observed a trend toward the creation of novel frothers. Shifting from high molecular structure glycol-based frothers to MIBC also permitted coarser grinding in the mill.
Request Sample Report and Stay Ahead in Your Industry! https://www.futuremarketinsights.com/reports/sample/rep-gb-184
The industry players also dive deep into what makes the flotation collectors tick to different mineralogy species. By understanding the science behind it, the players customize chemical responses to improve the ore processing efficiency. Producers are constantly working toward gaining a better grip on consumers wanting to distribute customized reagents.
"The market research study highlights the significant role of mining flotation chemicals in the global industry. These chemicals play a crucial role in separating valuable minerals from ore during flotation, contributing to improved mineral recovery and reduced environmental impact. As the mining sector continues to expand, the demand for these chemicals is expected to grow, presenting substantial opportunities for market players." Nikhil Kaitwade, Associate Vice President at Future Market Insights (FMI).
Top Highlights from the FMI's Analysis of the Mining Flotation Chemicals Market:
The mining flotation chemicals industry in the United States is expected to account for 23.1% market share in 2023. The massive stake of the country is forecast to drive more market opportunities for manufacturers in the coming years.
Germany's mining flotation chemicals industry is expected to share 5.8% of the market in 2023. Due to Germany's prominent presence in the Europe market, the country is expected to attract market players willing to scale their business in the region.
Australia's share in the market is 2.4% in 2023. As a result of the budding market for mining flotation chemicals in the country, the market is projected to witness an expansion in its revenues.
China is expected to observe a robust market CAGR of 26.3% over the forecast period.
India is anticipated to witness a CAGR of 6.8% from 2023 to 2033.
The United Kingdom market is projected to expand at a CAGR of 3.1% over the upcoming years.
Based on product type, sulfide ore is expected to account for 67.7% market share in 2023.
Under the chemical type category, the flocculants segment bagged 32.1% market share in 2023.
Get the Complete Report Methodology Now! https://www.futuremarketinsights.com/request-report-methodology/rep-gb-184
Key Developments Taking Place in the Market
FMC Corporation has dedicated investment of above US$ 50 million in June 2021 to the next three years. This investment is aimed at capital improvement projects like a renewal of the research laboratory and greenhouse of the company's research and development H.Q. in Newark, Delaware.
BASF and Moleaer came into a strategic alliance to profit from the mining field in November 2022. Through this alliance, both companies are leveraging chemical, gas transport, mineral processing, gas transport, and nanobubble technologies. The main goal of this development is to improve the extraction rates from copper ores to a high level of chalcopyrite, which has originally been hard to leach, by concentrating on the copper leaching process.
Arkema entirely acquired ArrMaz in July 2020. ArrMaz has over US$ 290 million in sales from North America, Asia, South America, and the Middle East, and Africa.
Solvay introduced Polycare Heat Therapy in March 2023 for bio-based thermoprotection in hair care. The product is a non-ecotoxic, double-derivatized cationic guar active ingredient that progresses the global trend of silicone-free and bio-based solutions in hair care. It also offers brilliant thermal protection in transparent preparations.
Scope of Report
Attribute
Details
Estimated Year Value (2023E)
US$ 11,885.5 million
Projected Year Value (2033F)
US$ 19,360.2 million
Value CAGR (2023 to 2033)
5%
 
Forecast Period
2023 to 2033
Historical Data Available for
2018 to 2022
Market Analysis
US$ million for Value
Key Countries Covered
The United States, Canada, Brazil, Mexico, Germany, Italy, France, the United Kingdom, Spain, Russia, Poland, China, Japan, South Korea, India, Association of Southeast Asian Nations, Australia and New Zealand, GCC Countries, and South Africa.
Key Segments Covered
Ore Type, Chemical Type, & Region
Key Companies Profiled

Cytec Industries Inc
BASF SE
Air Products and Chemicals
Clariant AG
Huntsman Corporation
Kemira Oyj
Chevron Philips Chemical Company LLC
Nasaco International LLC
Beijing Hengju Chemical Industry Co. Ltd.
Axis House (Pty) Ltd

Coogee Chemicals Pty Ltd.
Tieling Flotation Reagents Co., Ltd
ArrMaz
Yantai Humon Chemical Auxiliary Co. Ltd.
CTC Mining
QiXia TongDa Flotation Reagent Co. Ltd.
SNF S.A.S.
Senmin International (Pty) Ltd
Solvay S.A.
Access Exclusive Data and Premium Insights at Discounts! Buy Report Now: https://www.futuremarketinsights.com/checkout/184
Mining Flotation Chemicals Market by Category
By Ore Type:
By Chemical Type:
Collectors
Frothers
Dispersants
Activators
Depressants
Flocculants
Others
By Region:
North America
Latin America
Europe
East Asia
South Asia & Pacific
Middle East & Africa (MEA)
Author
Nikhil Kaitwade (Associate Vice President at Future Market Insights, Inc.) has over a decade of experience in market research and business consulting. He has successfully delivered 1500+ client assignments, predominantly in Automotive, Chemicals, Industrial Equipment, Oil & Gas, and Service industries.
His core competency circles around developing research methodology, creating a unique analysis framework, statistical data models for pricing analysis, competition mapping, and market feasibility analysis. His expertise also extends wide and beyond analysis, advising clients on identifying growth potential in established and niche market segments, investment/divestment decisions, and market entry decision-making.
Nikhil holds an MBA degree in Marketing and IT and a Graduate in Mechanical Engineering. Nikhil has authored several publications and quoted in journals like EMS Now, EPR Magazine, and EE Times.
Exploring Innovations in Chemicals & Materials: A Compilation of Related Research Reports
The global mining explosives consumables market is set to be valued at around US$ 131.2 million by the end of 2022. It is anticipated to progress at a healthy CAGR of 5.5% from 2022 to 2032 and reach US$ 224.8 million by 2032.
The demand for mining lubricants will witness a year-over-year growth of 3.1% in 2022, reaching a value of about US$ 2,289.4 Million by the end of 2022. The global business is projected to grow 3.4% over the forecast period of 2022 and 2030.
The global mining collectors market is anticipated to reach over US$ 10,681.1 Million by the end of 2027 while registering a CAGR of 5.8% between 2018 and 2027. 
Over the assessment period from 2023 to 2033, the global antiscalants and dispersants market is projected to expand at a compound annual growth rate (CAGR) of 4.9%, resulting in a market size of US$ 17,151.9 Million by the end of 2033.
With rising demand for pour point depressants from various end-use industries, the overall market is projected to grow at a moderate CAGR of 3.2% between 2022 and 2028, surpassing a valuation of US$ 2.46 Billion by the end of 2028.
About Future Market Insights (FMI)
Future Market Insights, Inc. (ESOMAR certified, recipient of the Stevie Award, and a member of the Greater New York Chamber of Commerce) offers profound insights into the driving factors that are boosting demand in the market. FMI stands as the leading global provider of market intelligence, advisory services, consulting, and events for the Packaging, Food and Beverage, Consumer Technology, Healthcare, Industrial, and Chemicals markets. With a vast team of over 5000 analysts worldwide, FMI provides global, regional, and local expertise on diverse domains and industry trends across more than 110 countries.
Contact Us:       
Future Market Insights Inc.
Christiana Corporate, 200 Continental Drive,
Suite 401, Newark, Delaware – 19713, USA
T: +1-845-579-5705
For Sales Enquiries: [email protected]
Website: https://www.futuremarketinsights.com
LinkedIn| Twitter| Blogs | YouTube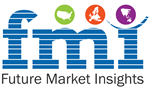 Originally published at https://www.einpresswire.com/article/664102172/surging-demand-for-collectors-and-diminishing-ore-quality-propel-mining-flotation-chemicals-market-to-reach-us-19-360-2-million-by-2033-future