North American innovation drives high-voltage glass insulator growth, with an eye on nanotech advancements. Asia Pacific poised for IoT-inspired insulator demand surge
NEWARK, Del, Sept. 28, 2023 (GLOBE NEWSWIRE) — The size of the global electric insulators market is anticipated to exhibit a CAGR of 3.5% from 2023 to 2033. By 2033, it is anticipated to total US$ 6.5 billion.
The electric insulators market is expected to reach around US$ 4.6 billion in 2023. It will likely create a specific profit potential worth US$ 1.9 billion over the evaluation term.
It is anticipated that countries in North America, such as the United States and Canada, will drive expansion in the high-voltage glass insulator business. Demand is expected to be aided by the growing tendency toward developing nanotechnology and sophisticated materials.
In North America, renowned players in the electric insulators industry are anticipated to create novel insulating materials and qualities, including glass, porcelain, and composites. These would allow them to improve the functionality and standard of their internal insulators.
Actionable Insights for Businesses that Deserve to Thrive. Get your Sample Copy to Plan your Next Move: https://www.futuremarketinsights.com/reports/sample/rep-gb-17970
Developing insulators with nano-coatings is also possible by the growth of nanotechnology in this area. These coatings will likely increase their resistance to outside factors, including moisture, UV light, and pollution. These ongoing improvements are expected to assist businesses in North America in making their products extremely durable, especially in adverse weather.
Demand for electric insulators might increase as Internet of Things (IoT) technology becomes more widely adopted in Asia Pacific. The introduction of intelligent electric insulators in China, Japan, and India is expected to open up new business opportunities for the ceramic insulator sector.
With their connectivity and sensor capabilities, smart insulators are anticipated to assist in assessing the operation and state of electrical infrastructure & power lines in real-time. These are also equipped to recognize issues, including partial discharges, vibrations, and overheating.
Sales might also be boosted by smart electric insulators' capacity to transmit data to utility providers for proactive maintenance and problem detection. Demand is anticipated to increase in Asia Pacific due to rising demand for more sustainable, reliable, and efficient electric networks.
Key Takeaways from the Electric Insulators Market Study
The global electric insulators industry grew at a decent CAGR of around 5.5% in the historical period from 2018 to 2022.
The United States electric insulators industry is anticipated to rise at a CAGR of 3.5% from 2023 to 2033.
The United Kingdom is expected to register a CAGR of 3.9% in the electric insulators industry in the assessment period.
In terms of end-users, the utility segment is anticipated to showcase a CAGR of 3.1% from 2023 to 2033.
Based on the segment, the ceramic category is expected to witness a CAGR of 3.3% from 2023 to 2033.
Request for our Comprehensive Research Methodology to Understand the Nitty-gritties of the Market: https://www.futuremarketinsights.com/request-report-methodology/rep-gb-17970
"Electric insulator sales are projected to increase as electric utilities continue to be modernized to reduce dependency and increase efficiency. These are primarily intended for use in the modernization of transmission lines, substations, and distribution networks. It is anticipated that several utility firms will have to deal with the issue of aged infrastructure that has to be replaced, repaired, or maintained. Demand is projected to be driven by rising usage of electric insulators to maintain the effectiveness and safety of electrical equipment." – says Nikhil Kaitwade, Associate Vice President for Chemicals & Materials at Future Market Insights, Inc.
Competitive Landscape
Leading electric insulator market participants are expanding their product lines in an effort to meet a variety of customer needs. They are developing new ranges of electric insulators to accommodate multiple uses, climatic factors, and voltage ranges. This kind of diversification is anticipated to give them access to a sizable clientele.
Reputable suppliers of electric insulators are working to expand their reach. In response to the increased demand for power, they are creating new distribution networks and production facilities in specialized locations. This plan might make it possible for the company to expand into new locations, cut their transportation expenses, and enhance their client service.
With an increasing need for sustainability, well-known electric insulator market players are also concentrating on creating distinctive goods that are ecologically beneficial. Novel electrical insulators that can increase energy efficiency and reduce leakage currents are being produced by this company. To draw in more customers, they are also emphasizing adopting environmentally friendly manufacturing techniques.
For instance,
SABIC introduced the STAMAX 30YH611 and H1090 resins in July 2023. Sheet ejection and thermoforming are both used to create these items. These provide a fresh alternative to traditional sheet metal forming, compression, and injection molding.
In June 2023, OKI Electric Cable developed two innovative types of environment-proof flexible printed circuits (FPC) products: a heat-proof FPC and a high-pressure steam-proof FPC. These might be applied in harsh conditions, such as those with high temperatures and steam pressure.
Key Companies Profiled
ABB Group
Bharat Heavy Electricals Ltd
KREMPEL GmbH
MacLean-Fogg Company
NGK Insulators Ltd
Get More Valuable Insights into Electric Insulators Market Report
Future Market Insights (FMI), in its new offering, provides an unbiased analysis of the global electric insulators market presenting historical demand data (2018 to 2022) and forecast statistics for the period from 2023 to 2033.
The study incorporates compelling insights on the electric insulators market based on segment (ceramic, composites, glass) and end-use (utilities, industrial, other end-users) across several regions.
Evolve with the Dynamic Market or Let New Entrants Bypass your Sales Prospects! Choose Data, Choose Future Market Insights: https://www.futuremarketinsights.com/checkout/17970
Electric Insulators Market Outlook by Category
Electric Insulators Market by End-Use:
Utilities
Industrial
Other End-Uses
Electric Insulators Market by Segment:
Electric Insulators Market by Region:
North America
Latin America
Western Europe
Eastern Europe
South Asia and Pacific
East Asia
Middle East and Africa
Authors:
Nikhil Kaitwade (Associate Vice President at Future Market Insights, Inc.) has over a decade of experience in market research and business consulting. He has successfully delivered 1500+ client assignments, predominantly in the Automotive, Chemicals, Industrial Equipment, Oil & Gas, and Service industries.
His core competency circles around developing research methodology, creating a unique analysis framework, statistical data models for pricing analysis, competition mapping, and market feasibility analysis. His expertise also extends wide and beyond analysis, advising clients on identifying growth potential in established and niche market segments, investment/divestment decisions, and market entry decision-making.
Nikhil holds an MBA degree in Marketing and IT and a Graduate in Mechanical Engineering. Nikhil has authored several publications and quoted in journals like EMS Now, EPR Magazine, and EE Times.
Have a Look at the Related Reports of Chemicals & Materials Domain:
Glass Wool Insulation Market Demand: The global glass wool insulation market size is projected to reach US$ 6.8 billion by 2033.
Building Thermal Insulation Market Growth: The market is expected to grow at a CAGR of 4.3% during the forecast period.
Electronics Adhesives Market Type: Advancements in 5G technology, bolsters the overall scope for electronics adhesives market, which is projected to grow at a CAGR of 9.0% between 2023 and 2033, totaling around US$ 12.1 billion by 2033.
Ceramic Insulator Market Analysis Forecast: The ceramic insulator market is expected to witness potential growth, owing to increasing applications of ceramic insulators in various industrial sectors and rural areas.
Wood Plastic Composites Market Sale: The global wood plastic composites market is set to flourish at a promising CAGR of 11.3% between 2022 and 2032.
About Future Market Insights (FMI)
Future Market Insights, Inc. (ESOMAR certified, recipient of the Stevie Award, and a member of the Greater New York Chamber of Commerce) offers profound insights into the driving factors that are boosting demand in the market. FMI stands as the leading global provider of market intelligence, advisory services, consulting, and events for the Packaging, Food and Beverage, Consumer Technology, Healthcare, Industrial, and Chemicals markets. With a vast team of over 5,000 analysts worldwide, FMI provides global, regional, and local expertise on diverse domains and industry trends across more than 110 countries.
Contact Us:        
Future Market Insights Inc.
Christiana Corporate, 200 Continental Drive,
Suite 401, Newark, Delaware – 19713, USA
T: +1-845-579-5705
For Sales Enquiries: [email protected]
Website: https://www.futuremarketinsights.com
LinkedIn| Twitter| Blogs | YouTube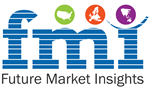 Originally published at https://www.einpresswire.com/article/658349780/electric-insulators-market-to-reach-us-6-5-billion-by-2033-as-demand-for-modern-transmission-lines-surges-globally-future-market-insights-inc