North America Leads Global Ballistic Protection Market with a Predicted 6.8% CAGR, Valued at Over US$ 650 Million by 2033, Fueled by Strong Security Focus and Government Investment.
NEWARK, Del, Oct. 25, 2023 (GLOBE NEWSWIRE) — The global ballistic protection materials market is projected to attain a valuation of US$ 12.5 billion in 2023 and is expected to reach US$ 24 billion by 2033, exhibiting a CAGR of 6.7% during the forecast period.
The market is expected to be driven by increasing geopolitical tensions and terrorism worldwide. Ballistic protection materials offer safety against bullets, hazardous materials, and other threats such as falling glass and explosive chemicals. Moreover, factors like the focus on enhancing soldier survivability, rising defense expenditure and the demand for innovative gadgets drive the market growth.
The demand for ballistic protection material is expected to rise due to the rising demand for aramid materials, driven by their advantageous qualities like flexibility, strong resistance, and lightweight. Further, aramid is particularly well-suited for shooting protection, ensuring the security and safety of boundary troops. Prominent aramid products such as Twaron, Kevlar, and Nomex are widely used in the production of helmets, vehicle armor, body armor, and tactical vests.
Request to Get a Sample of this Report: https://www.futuremarketinsights.com/reports/sample/rep-gb-1033
Increasing government awareness of the need to enhance active and passive safety measures, and safeguard paramilitary forces, military personnel, and citizens against terrorist attacks is further expected to propel market growth. Efforts to reduce the weight of ballistic protection equipment are also contributing to market expansion. Moreover, nations prioritizing national security and safety have led to a surge in demand for ballistic protection equipment, further boosting the market growth.
The burgeoning demand for ballistic protection in the defense sector presents significant opportunities for market growth. This is driven by increased defense spending and escalating national conflicts. Furthermore, various ballistic protection equipment, including helmets, shields, gloves, protective vests and jackets, and shoes, are utilized to safeguard against chemical explosions in defense operations, further contributing to the market's demand.
Key Takeaways
North America's ballistic protection materials industry is projected to expand with a CAGR of 6.8% between 2023 and 2033.
The demand for ballistic protection materials in the Asia Pacific is expected to record a significant CAGR of 7.5% during the forecast period.
By end-use, the defense segment is expected to lead the market with a CAGR of 9.8% from 2023 to 2033.
By application, vehicle armor is expected to generate significant demand with a CAGR of 8.7% during the forecast period.
"Increasing defense spending by countries, rising terrorism, and conflicts are expected to fuel the demand for ballistic protection materials over the forecast period," comments Nikhil Kaitwade, Associate Vice President at Future Market Insights, Inc.
Purchase Now to Access Comprehensive Segmented Information and identify Key Trends, Drivers, and Challenges: https://www.futuremarketinsights.com/checkout/1033
Competitive Landscape
The market for ballistic protection materials is highly competitive, with numerous prominent industry players making substantial investments in increasing their manufacturing capabilities.
Key Companies Profiled
Honeywell International Inc.
FY-Composites Oy
TEIJIN LIMITED
BAE Systems
Koninklijke Ten Cate NV
DuPont
Morgan Advanced Materials Plc.
ArmorSource LLC
Ceradyne, Inc.
Rheinmetall AG
Recent Developments in the Ballistic Protection Materials Market
In 2022, BAE Systems secured a contract from the United States Army to provide sustainment and technical support services for its M993 Multiple Launch Rocket System carriers and Bradley Fighting Vehicles fleet.
In October 2021, Saab Barracuda AB and Solarmtex S.A.S, based in Vierzon, France, entered into a cooperation agreement. As per the agreement, Solarmtex is likely to serve as a partner for Saab Barracuda's signature management and camouflage products in France.
In 2022, BAE Systems secured a contract from the U.S. Navy to conduct maintenance and modernization on the amphibious assault ship USS Kearsarge (LHD 3).
Valuable Insights Available
Future Market Insights offers an unbiased analysis of the global ballistic protection materials market, providing historical data between 2018 and 2022 and forecast statistics from 2023 to 2033.
To understand opportunities in the ballistic protection materials market, the market is segmented based on product group, armor type, application, end-user, and region.
Access the Complete Report Methodology Now! https://www.futuremarketinsights.com/request-report-methodology/rep-gb-1033
Ballistic Protection Materials Market Segmentation
By Product Group:
Polyethylene-based
Aramid-based (Aromatic Amide)
By Armor Type:
By Application:
Body Armor
Helmets
Face Protection
Vehicle Armor
Other Applications
By End User:
Defense
Homeland Security
Commercial Use
By Region:
North America
Latin America
Western Europe
Eastern Europe
South Asia and Pacific
East Asia
The Middle East and Africa
About the Chemical and Material Division at Future Market Insights
The Chemical and Materials team at Future Market Insights offers expert analysis, time-efficient research, and strategic recommendations to provide authentic insights and accurate results to help clients worldwide. With a repertoire of over 100+ reports and 1 billion+ data points, the team has been analyzing the industry lucidly in 50+ countries for over a decade. The team provides a brief analysis of key trends including competitive landscape, profit margin, and research development efforts.
Author:
Nikhil Kaitwade (Associate Vice President at Future Market Insights, Inc.) has over a decade of experience in market research and business consulting. He has successfully delivered 1500+ client assignments, predominantly in the Automotive, Chemicals, Industrial Equipment, Oil & Gas, and Service industries.
His core competency circles around developing research methodology, creating a unique analysis framework, statistical data models for pricing analysis, competition mapping, and market feasibility analysis. His expertise also extends wide and beyond analysis, advising clients on identifying growth potential in established and niche market segments, investment/divestment decisions, and market entry decision-making.
Nikhil holds an MBA degree in Marketing and IT and a Graduate in Mechanical Engineering. Nikhil has authored several publications and quoted in journals like EMS Now, EPR Magazine, and EE Times.
Have a Look at Related Reports in Chemicals & Materials Domain:
About Future Market Insights (FMI)
Future Market Insights, Inc. (ESOMAR certified, recipient of the Stevie Award, and a member of the Greater New York Chamber of Commerce) offers profound insights into the driving factors that are boosting demand in the market. FMI stands as the leading global provider of market intelligence, advisory services, consulting, and events for the Packaging, Food and Beverage, Consumer Technology, Healthcare, Industrial, and Chemicals markets. With a vast team of over 5,000 analysts worldwide, FMI provides global, regional, and local expertise on diverse domains and industry trends across more than 110 countries.
Contact Us:       
Future Market Insights Inc.
Christiana Corporate, 200 Continental Drive,
Suite 401, Newark, Delaware – 19713, USA
T: +1-845-579-5705
For Sales Enquiries: [email protected]
Website: https://www.futuremarketinsights.com
LinkedIn| Twitter| Blogs | YouTube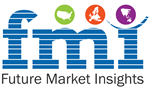 Originally published at https://www.einpresswire.com/article/664077573/global-ballistic-protection-materials-market-set-to-reach-us-24-billion-by-2033-with-6-7-cagr-expected-driven-by-rising-geopolitical-tensions