North America leads global railway systems with advanced technology and key manufacturers, driving market growth.
NEWARK, Del, Oct. 25, 2023 (GLOBE NEWSWIRE) — The global railway system market valued at US$ 28,278.1 million in 2023, is projected to reach US$ 45,192.2 million by 2033, growing at a CAGR of 4.8%.
Global urbanization is on the rise, which has increased disposable income. As a result, many people have begun purchasing their cars, increasing traffic congestion. Thus, those employed, especially working professionals, have begun to use services like electric trains and metro tracks. This could lead to a rise in demand for the railway system during the foreseeable period.
Request Your Sample Report Now! https://www.futuremarketinsights.com/reports/sample/rep-gb-16380
Moreover, governments across the globe are spending massive sums of funds to upgrade the railway infrastructure. The increase in freight transportation is mostly to blame for this. Additionally, the use of railroads is consistent with the use of renewable energy sources. Many economies are placing a strong focus on "Green Transportation." As a result, investors would concentrate on electrifying train transport, ultimately enhancing railway adoption. Greenhouse gas emissions would decline as a result of this.
In addition, compared to airplanes, trains consume far less fuel even though they do utilise it. Additionally, compared to airlines, railways have a far higher load capacity. As a result, the number of investors in the market may soar.
With the implementation of the internet of trains, the railway system market is anticipated to see a true renaissance. Everything is available online for trains, including dependability, security, and maintenance. In addition, it can operate in tandem with AI, which would further revolutionize the market. During the projection period, all of these variables are anticipated to increase railway system sales.
However, it is anticipated that the market's expansion will be hampered by large investments and a lengthy recovery period.
"Surging urbanization, increased government initiatives, application of internet of trains, and several other factors are expected to surge the market growth of railway system during the forecast period." – says Nikhil Kaitwade (Associate Vice President at Future Market Insights, Inc.)
Key Takeaways:
The railway system market is holding a valuation of US$ 28,278.1 million in 2023.
The market is expected to surge at a CAGR of 4.8% during the forecast period.
By 2033, the market might reach a valuation of US$ 45,192.2 million.
Based on the regional analysis, North America is expected to be the largest market during the forecast period.
Germany market has a share of 4.4%.
Japan market has a share of 5.7%.
Australia market has a share of 1.3%.
China market is expected to grow at a CAGR of 5.7%.
India Market is expected to grow at a CAGR of 7.1%.
UK market is expected to grow at a CAGR of 4.1%.
Based on the application, the passenger transportation currently has the largest market share of 64.8%.
Unlock Exclusive Market Segments Insights: Buy to Discover Vital Trends, Drivers, and Challenges in this Industry: https://www.futuremarketinsights.com/checkout/16380
Competitive Landscape:
The key players operating in the railway system market invest in profitable mergers and acquisitions. Apart from that, there are also massive investments being made in R&D. Furthermore, the key players are also appointing some of the veterans who have served not only this niche but related niches as well. Moreover, the manufacturers are also taking important steps to work on sustainability goals.
Major Contributors to the Railway System Market are
CRRC
Siemens
Thermo King
Knorr Bremese
Mitsubishi Heavy Industries
Toshiba
Hitachi
Some of the recent developments are:
In December 2022, Alstom had announced that it would be supplying an additional 49 Coradia Stream trains to Renfe in Spain.
Request Report Methodology: https://www.futuremarketinsights.com/request-report-methodology/rep-gb-16380
Railway System Market Segmentation
By Transit Type:
Conventional (Diesel Locomotive, Electric Locomotive, Electro-diesel Locomotive, Coaches),
Rapid (Diesel Multiple Unit, Electric Multiple Unit, Light Rail/Tram)
By Application:
Passenger Transportation,
Freight Transportation
By System Type:
Auxiliary Power System
Train Information System
Propulsion System
Train Safety System
HVAC System
On-board Vehicle Control
By Region:
North America
Latin America
Europe
South Asia
East Asia
Oceania
MEA
Author
Nikhil Kaitwade (Associate Vice President at Future Market Insights, Inc.) has over a decade of experience in market research and business consulting. He has successfully delivered 1500+ client assignments, predominantly in Automotive, Chemicals, Industrial Equipment, Oil & Gas, and Service industries.
His core competency circles around developing research methodology, creating a unique analysis framework, statistical data models for pricing analysis, competition mapping, and market feasibility analysis. His expertise also extends wide and beyond analysis, advising clients on identifying growth potential in established and niche market segments, investment/divestment decisions, and market entry decision-making.
Nikhil holds an MBA degree in Marketing and IT and a Graduate in Mechanical Engineering. Nikhil has authored several publications and quoted in journals like EMS Now, EPR Magazine, and EE Times.
Explore FMI's Extensive Ongoing Coverage in the Automotive Domain
About Future Market Insights (FMI)
Future Market Insights, Inc. (ESOMAR certified, recipient of the Stevie Award, and a member of the Greater New York Chamber of Commerce) offers profound insights into the driving factors that are boosting demand in the market. FMI stands as the leading global provider of market intelligence, advisory services, consulting, and events for the Packaging, Food and Beverage, Consumer, Technology, Healthcare, Industrial, and Chemicals markets. With a vast team of over 5000 analysts worldwide, FMI provides global, regional, and local expertise on diverse domains and industry trends across more than 110 countries.
Contact Us:        
Future Market Insights Inc.
Christiana Corporate, 200 Continental Drive,
Suite 401, Newark, Delaware – 19713, USA
T: +1-845-579-5705
For Sales Enquiries: [email protected]
Website: https://www.futuremarketinsights.com
LinkedIn| Twitter| Blogs | YouTube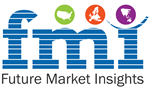 Originally published at https://www.einpresswire.com/article/664112082/global-railway-system-market-projected-to-reach-us-45-192-2-million-by-2033-with-a-cagr-of-4-8-future-market-insights-inc