The US industrial stackers market is growing due to a robust economy, increased trade, and e-commerce trends. Projections show substantial growth potential from 2023 to 2033, driven by e-commerce and warehousing needs. China's automotive sector also fuels demand, as the country's leading market status generates a need for efficient material handling equipment, especially in manufacturing and distribution centers
NEWARK, Del, Aug. 31, 2023 (GLOBE NEWSWIRE) —  According to Future Market Insight's projections, the industrial stackers market is expected to grow remarkably, with a CAGR of 7.7%, reaching a noteworthy value of US$ 24.5 billion by 2033. This marks a substantial surge from its projected value of US$ 11.7 billion in 2023.
The growing trend of automation and the adoption of Industry 4.0 principles have increased the demand for industrial stackers. Industrial stackers have smart features like sensor integration, remote monitoring, and autonomous operation. They align with the goals of Industry 4.0. Modern industries are seeking to optimize their material handling operations. As a result, these smart stackers are more appealing to them.
The expansion of e-commerce has significantly impacted the Industrial Stackers market. With the rise of online shopping, there is a higher demand for efficient warehousing and logistics solutions. Industrial stackers play a crucial role in streamlining the movement of goods within warehouses and distribution centers. They help reduce order processing times and enable businesses to meet customer demands quickly.
Elevate Your Operations: Harness the Power of Smart Industrial Stackers for Industry 4.0 and E-commerce Excellence. Explore Pivotal Trends Now: Request to Download a Sample Report
Rapid urbanization in emerging economies has led to increased investments in infrastructure, including warehouses and distribution centers. As urban areas expand, there is a greater need for efficient material-handling equipment. Industrial stackers are essential in ensuring smooth operations. They also help optimize storage space in congested urban environments.
In today's highly competitive business landscape, supply chain optimization is crucial for reducing costs and enhancing operational efficiency. Industrial stackers contribute to supply chain optimization. They streamline the movement and storage of goods. They reduce the time required to load and unload trucks and improve overall warehouse productivity.
International trade and shipping activities drive the demand for efficient material handling equipment at ports, container yards, and distribution centers. Industrial stackers play a crucial role in loading and unloading containers and optimizing storage space, thus supporting global trade and supply chain operations.
Growing environmental consciousness has influenced the industrial stackers market. Many industries are now seeking eco-friendly alternatives to traditional equipment. Electric-powered stackers, for example, produce fewer emissions and lower noise levels than their internal combustion engine counterparts. As sustainability becomes a priority for businesses, the demand for eco-friendly stackers will likely rise.
In regions experiencing rising labor costs, companies are turning to automation and material handling equipment like industrial stackers to reduce their dependence on manual labor. Automatestackers can handle tasks that could otherwise require multiple workers, leading to cost savings and increased productivity.
Workplace safety and employee well-being are critical factors in the Industrial Stackers market. Modern stackers are equipped with advanced safety features, such as collision avoidance systems, load sensors, and enhanced operator visibility, reducing the risk of accidents and injuries. Ergonomic designs also improve operator comfort and productivity, making these stackers more attractive to safety-conscious industries.
Key Takeaways from the Industrial Stackers Market:
By 2033, the industrial stackers industry in the United States is forecasted to achieve a market value of US$ 4.5 billion, driven by the increasing demand for automated warehouses and efficient material handling solutions.
Between 2023 and 2033, the industrial stackers industry in the United Kingdom is expected to witness a CAGR of 7.4%, driven by the government's initiatives to promote automation and improve logistics efficiency across industries.
By the end of the forecast period, the industrial stackers industry in China is anticipated to attain a market value of US$ 5.3 billion, fueled by the country's rapidly expanding e-commerce sector and the growing adoption of advanced warehouse automation technologies.
Through 2033, the industrial stackers industry in Japan is forecasted to experience a CAGR of 7.6%, driven by the country's focus on enhancing manufacturing automation and logistics efficiency to support its aging workforce and maintain global competitiveness.
By 2033, the industrial stackers industry in South Korea is expected to accomplish a market revenue of US$ 1.3 billion, propelled by the government's initiatives to foster smart factories and encourage the adoption of advanced material handling technologies in various industries.
The electric type segment is projected to dominate the industrial stackers industry, growing at a CAGR of 7.5% from 2023 to 2033, supported by advancements in battery technology that have led to improved efficiency and longer operational hours for electric stackers.
Until 2033, the retail & warehouse end use segment is expected to lead the industrial stackers industry, driven by a CAGR of 7.4%, mainly attributed to the exponential growth of e-commerce and the need for efficient material handling in large-scale warehouses.
Competitive Landscape in the Industrial Stackers Market:
Key players are actively engaged in enhancing product innovation and efficiency to meet the growing demand for material handling solutions. They are investing in research and development to introduce technologically advanced stackers that offer higher load capacities, improved safety features, and increased automation. Additionally, market leaders are expanding their global presence through strategic partnerships, mergers, and acquisitions to capitalize on emerging opportunities and strengthen their competitive position in the industry.
Recent Developments by Key Players:
In April 2023, Toyota Material Handling unveiled a new electric walkie stacker, Tora-Max. This addition expands the company's diverse range of material-handling products and solutions. The Tora-Max Walkie Stacker stands out for its exceptional versatility, ease of use, and superior load stability.
In March 2023, the Jungheinrich® EKX 516ka/516a Automated Guided Vehicle High-Rack Stacker was introduced to the North American industrial stackers market by Mitsubishi Logisnext Americas Group. This state-of-the-art stacker features a fully automated, full-pallet storage and retrieval system. Moreover, its 24/7 operation capability ensures maximum efficiency and productivity in material handling tasks.
Secure a Pivotal Market Position with Smart Industrial Stackers and Lead the Way in Industry Advancements. Buy Now and Stay Competitive:
https://www.futuremarketinsights.com/checkout/17808
Key Market Players:
Clark Material Handling Company
Crown Equipment Corporation
Doosan Corporation
Godrej and Boyce Manufacturing Company Limited
Hangcha Group Co., Ltd
Industrial Stackers Market Segmentation:
By Type:
Electric
Semi-electric
Manual/Hydraulic
By End Use:
Retail & Wholesale
Logistics
Food & Beverages
Automobiles
Others
By Region:
North America
Latin America
Europe
Asia Pacific
Middle East and Africa
Nikhil Kaitwade (Associate Vice President at Future Market Insights, Inc.) has over a decade of experience in market research and business consulting. He has successfully delivered 1500+ client assignments, predominantly in Automotive, Chemicals, Industrial Equipment, Oil & Gas, and Service industries.
His core competency circles around developing research methodology, creating a unique analysis framework, statistical data models for pricing analysis, competition mapping, and market feasibility analysis. His expertise also extends wide and beyond analysis, advising clients on identifying growth potential in established and niche market segments, investment/divestment decisions, and market entry decision-making.
Nikhil holds an MBA degree in Marketing and IT and a Graduate in Mechanical Engineering. Nikhil has authored several publications and quoted in journals like EMS Now, EPR Magazine, and EE Times.
Explore FMI's related ongoing Coverage on the Industrial Automation Market Domain:
Solar Trackers Market:  size was valued at US$ 3.2 billion in 2022. The market is estimated to surge at a CAGR of 7.5% by 2033, reaching a value of about US$ 7.2 billion by 2033.
Articulated Robot Market:  achieved a valuation of US$ 9.2 billion. The market is anticipated to grow at a CAGR of 8.3% and reach a value of US$ 20.4 billion by 2033.
Woodworking Router Bits Market: is forecast to reach US$ 166.0 million in 2023. Over the assessment period from 2023 to 2033, global sales of woodworking router bits are predicted to soar at 5.7% CAGR. By 2033, the total market size is anticipated to reach about US$ 288.2 million.
North America Backflow Preventer Market:  size reached US$ 112.6 million in 2018. Demand for backflow preventers registered a 3.6% year-on-year growth in 2022, indicating that the North American market would likely reach US$ 120.9 million in 2023.
Thermal Management Technologies Market:  is poised to surpass US$ 14.2 billion in 2023, surging at a remarkable CAGR of 8.3% through 2033 to reach US$ 31.4 billion.
About Future Market Insights (FMI):
Future Market Insights, Inc. (ESOMAR certified, recipient of the Stevie Award, and a member of the Greater New York Chamber of Commerce) offers profound insights into the driving factors that are boosting demand in the market. FMI stands as the leading global provider of market intelligence, advisory services, consulting, and events for the Packaging, Food and Beverage, Consumer Technology, Healthcare, Industrial, and Chemicals markets. With a vast team of over 5000 analysts worldwide, FMI provides global, regional, and local expertise on diverse domains and industry trends across more than 110 countries.
Contact Us: 
Future Market Insights Inc.
Christiana Corporate, 200 Continental Drive,
Suite 401, Newark, Delaware – 19713, USA
T: +1-845-579-5705
LinkedIn | Twitter | Blogs | YouTube
For Sales Enquiries: [email protected]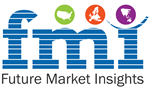 Originally published at https://www.einpresswire.com/article/653073598/industrial-stackers-market-soars-to-us-24-5-billion-by-2033-empowered-by-the-industry-4-0-transformation-and-e-commerce-boom-future-market