The United States is expected to lead with a valuation of US$ 446.5 million in the carbon analyzers market among the top 5 countries by 2033, driven by impressive growth rates.
NEWARK, Del: , Sept. 28, 2023 (GLOBE NEWSWIRE) — The global total carbon analyzers market is anticipated to surge to US$ 2.5 billion by 2033. It is estimated to record a steady CAGR of 5.9% in the review period 2023 to 2033. It is likely to total US$ 1.4 billion in 2023. The global total carbon analyzers market registered an astonishing CAGR of 7.3% in the historical period between 2018 and 2022.
The total carbon analyzers market is an industry involved in the manufacturing, distributing, and using specialized equipment designed to measure total carbon content in several samples. These analyzers are vital in several applications, including water quality assessment, environmental monitoring, industrial processes, research laboratories,  etc. Total carbon analyzers are widely preferred since they can conveniently regulate the total amount of carbon in a given sample. They do this by calculating the absorption of carbon compounds, usually organic and inorganic carbon.
Total carbon analyzers are important in evaluating carbon content in ecological samples, monitoring carbon emissions, pollution levels, and compliance with environmentally friendly regulations. They are widely used to evaluate water quality in various industries, comprising industrial processes, municipal water treatment, and wastewater treatment plants.
Request a Sample Copy of the Total Carbon Analyzers Market Report:
https://www.futuremarketinsights.com/reports/sample/rep-gb-17976
Total carbon analyzers ensure raw material purity, evaluate water quality for pharmaceutical procedures, and validate cleaning processes. They find applications in chemical, petrochemical, and food and beverage manufacturing, where carbon content monitoring is critical for quality control and procedure optimization.
Stringent environmental policies and regulations worldwide are driving the demand for carbon analyzers. Governments and regulatory agencies often need industries to observe and control carbon emissions. The total carbon analyzer market contains companies specifying analytical devices and equipment. Key companies produce a variety of equipment for different kinds of chemical analysis, with carbon analyzers.
The market is highly competitive, with several manufacturers offering a wide range of products. This competition leads to competitive pricing, product innovation, and product improvements. The urgent need for accurate carbon analysis across several industries and applications and ongoing technological developments in analytical instruments drive the overall carbon analyzer market. It is essential to safeguard compliance with environmental guidelines, maintain product quality, and promote scientific research.
Key Takeaways from the Total Carbon Analyzers Market Report:
The United States total carbon analyzers industry is projected to reach US$ 446.5 million in the forecast period.
The United Kingdom's total carbon analyzers industry is set to be valued at US$ 97.8 million by 2033.
China's total carbon analyzers industry is likely to register US$ 378.2 million by 2033.
Based on product type, the laboratory TC analyzer segment is set to witness a CAGR of 7% from 2023 to 2033.
In terms of application, pharmaceutical application is set to surge at a CAGR of 5% by 2033.
"Technological advancements such as emerging advanced spectroscopy methods and automation have contributed to further market expansion. Key players include leading equipment suppliers and manufacturers who continuously strive to advance total carbon analysers' reliability, accuracy, and productivity to meet changing consumer and regulatory requirements." –says Sudip Saha, Managing Director and Co-Founder at Future Market Insights.
Competitive Landscape:
Leading manufacturers and companies are looking to expand their product and service portfolios by introducing new products. They will also use several growth approaches such as advertising, acquisitions, partnerships, transactions, and mergers to maintain a prominent position in the market.
For instance,
In May 2020, Peak Scientific Instruments launched a gas solution designed precisely for the TOC 1000 Total Organic Carbon
In 2021, LAR Process Analysis, introduced QuickTOCuv II, an enhanced version of their long-standing Total Organic Carbon Analyzer with UV Persulfate.
Leading Key Players:
Analytik Jena AG
ELTRA GmbH
GE Analytical Instruments, Inc.
Hach Company
Mettler-Toledo International, Inc.
Shimadzu Corporation
Purchase Now and Seize this Opportunity for a Detailed Total Carbon Analyzers Market Report:
https://www.futuremarketinsights.com/checkout/17976
Get More Valuable Insights into Total Carbon Analyzers Market Report
In its new offering, Future Market Insights (FMI) provides an unbiased analysis of the global total carbon analyzers market, presenting historical demand data (2018 to 2022) and forecast statistics from 2023 to 2033.
The study incorporates compelling insights on the total carbon analyzers industry based on product type (laboratory TC analyzer, online TC analyzer, portable TC analyzer), application (pharmaceuticals, semiconductors, power & energy, wastewater treatment, other applications), end-use (institutes, industrial) across several regions.
Total Carbon Analyzers Market Segmentation:
By Product Type:
Laboratory TC Analyzer
Online TC Analyzer
Portable TC Analyzer
By Application:
Pharmaceuticals
Semiconductors
Power & Energy
Wastewater Treatment
Other Applications
By End-Use:
Author By:
Sudip Saha is the managing director and co-founder at Future Market Insights, an award-winning market research and consulting firm. Sudip is committed to shaping the market research industry with credible solutions and constantly makes a buzz in the media with his thought leadership. His vast experience in market research and project management across verticals in APAC, EMEA, and the Americas reflects his growth-oriented approach to clients. 
He is a strong believer and proponent of innovation-based solutions, emphasizing customized solutions to meet one client's requirements at a time. His foresightedness and visionary approach recently got him recognized as the 'Global Icon in Business Consulting' at the ET Inspiring Leaders Awards 2022.
Have a Look at the Related Reports of the Technology Domain:
Carbon Dioxide Lasers Market Size– The global carbon dioxide lasers market has successfully attained a significant valuation of US$ 5.0 billion, reflecting its robust growth trajectory. The market is poised to maintain a steady pace of expansion, with an estimated CAGR of 3.6% from 2023 to 2033. 
Quality and Compliance Management Solution Market– The global quality and compliance management solution market reached a valuation of around US$ 23.5 Billion in 2021. Sales of quality and compliance management solutions are slated to rise at a high CAGR of 9.4% to close in on US$ 44 Billion by 2030.
Indoor Air Quality Monitor Market Share– The global indoor air quality monitor market is expected to record a CAGR of 8.8% during the forecast period. It is anticipated to be appraised at US$ 11,672.4 million by 2033, up from US$ 5,006.7 million in 2023.
Residential Robotic Vacuum Cleaner Market Trends– The overall demand for residential robotic vacuum cleaners is projected to rise at an impressive CAGR of 14.5% from 2022 to 2032 totaling a market valuation of US$ 9.7 Billion by 2032.
Base Station Analyser Market Growth– Base station analysers are the most important electronic instruments used for the optimal test for the maintenance and installation of cell sites. Advanced base station analysers provide support for narrowband IoT testing, RFoCPRI, spectrum & interference analysis and several other types of cell site testing. 
About Future Market Insights (FMI):
Future Market Insights, Inc. (ESOMAR certified, recipient of the Stevie Award, and a member of the Greater New York Chamber of Commerce) offers profound insights into the driving factors that are boosting demand in the market. FMI stands as the leading global provider of market intelligence, advisory services, consulting, and events for the Packaging, Food and Beverage, Consumer Technology, Healthcare, Industrial, and Chemicals markets. With a vast team of over 5000 analysts worldwide, FMI provides global, regional, and local expertise on diverse domains and industry trends across more than 110 countries.
Contact Us:        
Future Market Insights Inc.
Christiana Corporate, 200 Continental Drive,
Suite 401, Newark, Delaware – 19713, USA
T: +1-845-579-5705
For Sales Enquiries: [email protected]
Website: https://www.futuremarketinsights.com
LinkedIn| Twitter| Blogs | YouTube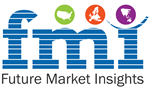 Originally published at https://www.einpresswire.com/article/658388861/rising-demand-from-wastewater-treatment-plants-to-surge-total-carbon-analyzers-market-to-us-2-5-billion-by-2033-future-market-insights-inc